Obtain model characteristics of commercial and business aviation aircraft.
Jeppesen Aircraft Models API provides information about model characteristics of commercial aircraft and a large number of business aviation aircraft. Information available includes:
Model name
ICAO and IATA aircraft codes
Engine Type and engine amount
Basic dimensions crucial for aircraft operations (wingspan, weight, height)
Data powering the Aircraft Models API originates from Jeppesen's Aeronautical Database – the same one used by thousands of airlines, corporate flight departments, and global avionics providers around the globe.
The database is updated every 28 days according to the Aeronautical Information Regulation and Control (AIRAC) cycle.
Jeppesen's Aircraft Models API can be integrated into a number of software and applications for use on the flight deck or in ground operations.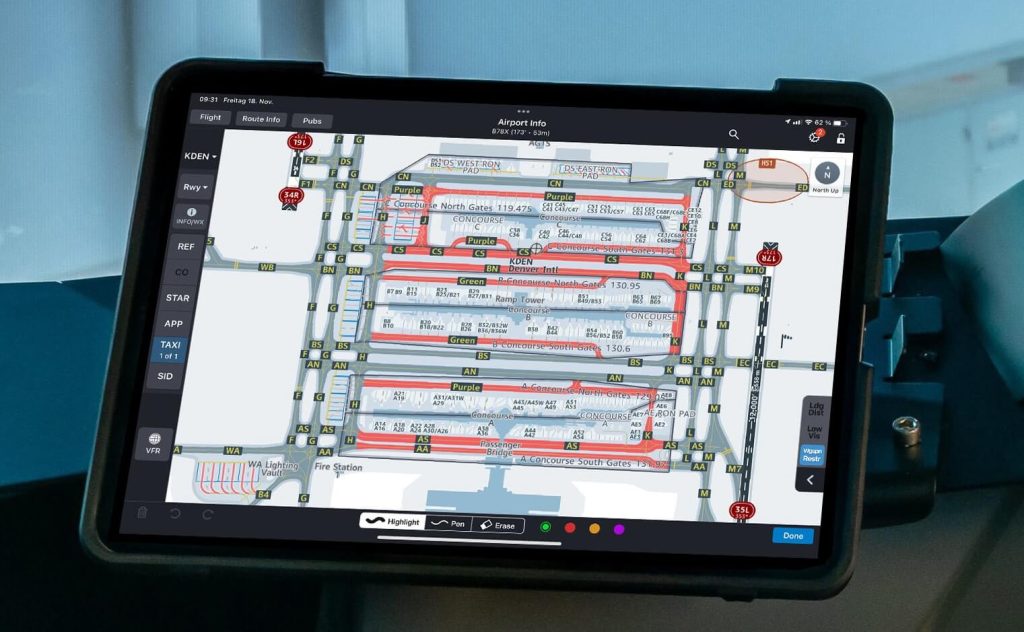 On the Flight Deck
Depict applicable restrictions on taxiways, parking stands and other airport areas based on aircraft dimensions to enhance situational and positional awareness of both pilots and dispatchers
On the Ground
Provide Operations Control Center staff, Flight Operations Managers, Airside Operation Managers and others with textual descriptions of aircraft type and dimensions to accompany visual depiction on flight following maps, etc., or enable search and filter capabilities based on aircraft dimensions.